Stagecoach Coming to Comanchero Canyons Museum
Friday, May 28, 2021
The Journey Stagecoach will arrive at the museum at 2:30 during the Comanchero Rendezvous on June 5th. "Cowboy" Rick Hamby, "Arkansas" Bev Hamby, and the Journey Stagecoach crew will be given a warm welcome. Learn more about their stagecoach journey at www.stagecoachjourney.com
---
Excerpts from the Caprock Courier "staff reports", Vol. 113 No 21, pages 1 & 4, Thursday, May 27, 2021
---
The original 1880 Journey/Silver Dollar City Stagecoach and Crew will be coming to Silverton to deliver pen pal letters from elementary students in Missouri to youngsters in the Caprock region...
The stagecoach will make another visit to another Caprock area town on Saturday, June 5.
The Comanchero Canyons Museum's annual Rendezvous in Quitaque will be visited by the stagecoach, coming off a challenging week's tour through historic Palo Duro ranch land.
For Rick Hamby's crew from Branson, Missouri, this is a return to the Turkey and Quitaque area, having traversed the dirt road through the JA Ranch to Caprock Canyons in 2016. Experiencing a little bit of the Old West up close, in an unspoiled setting, propels their quest.
Among distinguished passengers expecting to arrive in Quitaque at 2:30 p.m., will be Brett Cruse, the CCM honoree for 2021. Archeologist and author of Battles of the Red River War, Cruse and the late Alvin Lynn conducted an extensive archeological investigation of battle sites for the Texas Historical Commission. The museum has this extraordinary book for sale, as well as a display of many of the recorded artifacts, courtesy of the Cogdell family.
From 10 a.m. to 4 p.m. visitors may take in the new exhibits, artifact identification, and blacksmithing. From 11:30 a.m. to 1:00 p.m. a hamburger picnic lunch will be served on the grounds for $10 with Anthony Kingery as grill chef.
Among the recently added exhibits are over 100 rings and broaches of trade goods from the 1841 Texan-Santa Fe Expedition; a recreation of an excavated hearth with a Dead Man arrow point; beaded leather goods of Plains Indians, photographs of Charles Goodnight and the F Ranch; a collection of Kenneth Wyatt's western art donated by the family of Billy and Pete Myer; and the spur and bit collection of Otho Stubbs.
Back by popular demand is the artifact identification whereby collectors may bring in their own treasure for our experts to share their knowledge, gained by many years' experience.
In the outside display of a log cabin and replicated wagons, Cotton Elliot will be at work in the blacksmith shop, ready to visit and explain his craft. Lots of volunteers will be on hand to answer any questions.
To round out the day, after the stagecoach's afternoon arrival, visitors will also have the opportunity to sit in the stagecoach for photographs, and some lucky individuals will even have a chance to experience a ride.
Brett Cruse Nominated as 2021 CCM Historical Hero
Wednesday, May 12, 2021
---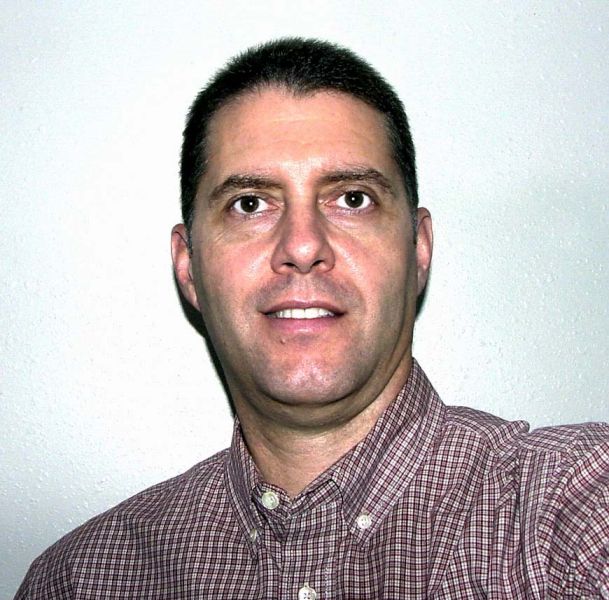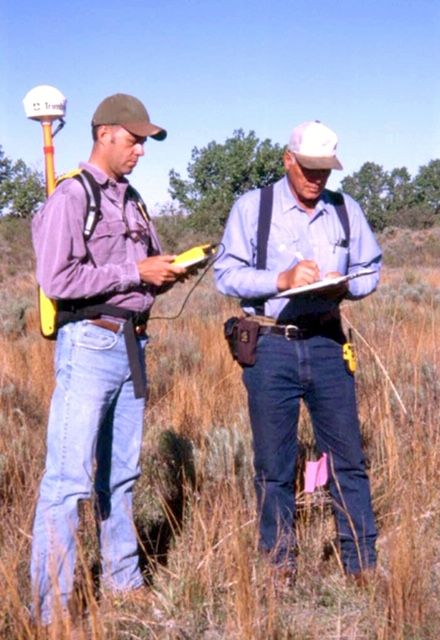 Brett (left) with the late Alvin Lynn.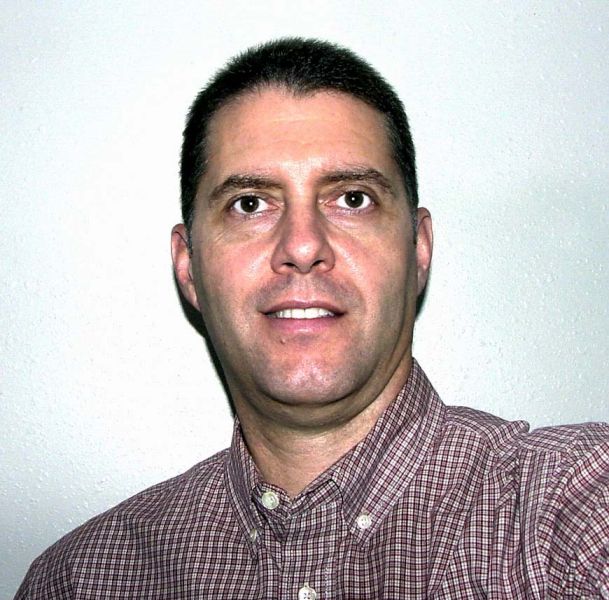 Brett Cruse, an archaeologist and native of Turkey, Texas, has been nominated as this year's Honorary Historical Hero by Comanchero Canyons Museum. Brett will be honored at the 2021 Comanchero Rendezvous on Saturday, June 5. For more information about the Rendezvous, click here.
About Brett Cruse:
A native of Turkey, Texas, Brett Cruse is an archeologist with the Texas Historical Commission where he serves as the Director of Historic Sites Operations overseeing the management of 13 historic sites across the state of Texas. Brett received his Bachelor's degree from West Texas State University and a Master's degree in archeology from Texas A&M University. After working on various archeological field projects in the southwest, south, and eastern U.S., Brett joined the Texas Historical Commission in 1995. He was the Project Director of the Red River War Battle Sites Project from 1998-2008 and is the author of the award winning book Battles of the Red River War: Archeological Perspectives on the Indian Campaign of 1874, as well as several scientific journal articles. Brett and his wife Meg make their home in Round Rock, Texas.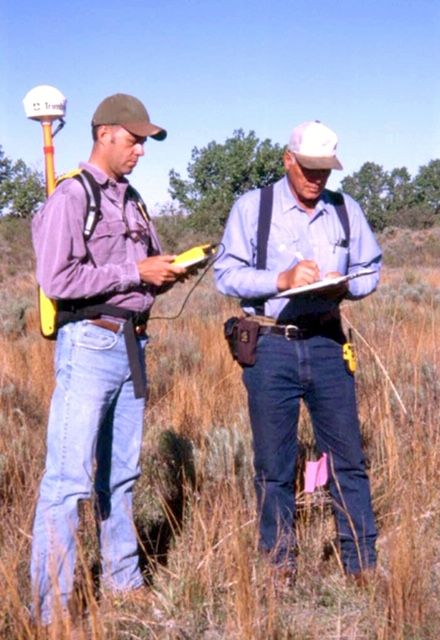 Brett (left) with the late Alvin Lynn.
Comanchero Canyons Museum Website Redesign
Monday, May 10, 2021
---
Welcome to our new and updated website! The website has been completely redesigned to help you find what you are looking for.
This News page displays the current article. Older articles are sorted by year and date on the News Archives page. New articles have been added to fill in gaps in the museum's history
The Home page displays the latest information about the museum. Upcoming events and new articles will be mentioned there.
The newly added Local History section is where you will be able to find articles relevant to pre-20th century history in the area. This section is a work in progress and new information will be continually added. We cover the Texas counties of Briscoe, Crosby, Floyd, Hall, Motley, and Swisher. There are also links to books for recommended reading. We do not profit from these links.
What to Read First?
You might want to learn about the Comancheros here. The article from our old homepage by Michael Zimmer is there too.
There is a brief overview of the local history the museum covers here.
Information about our upcoming Comanchero Rendezvous is here.
We hope you will enjoy learning about our rich and diverse local history!